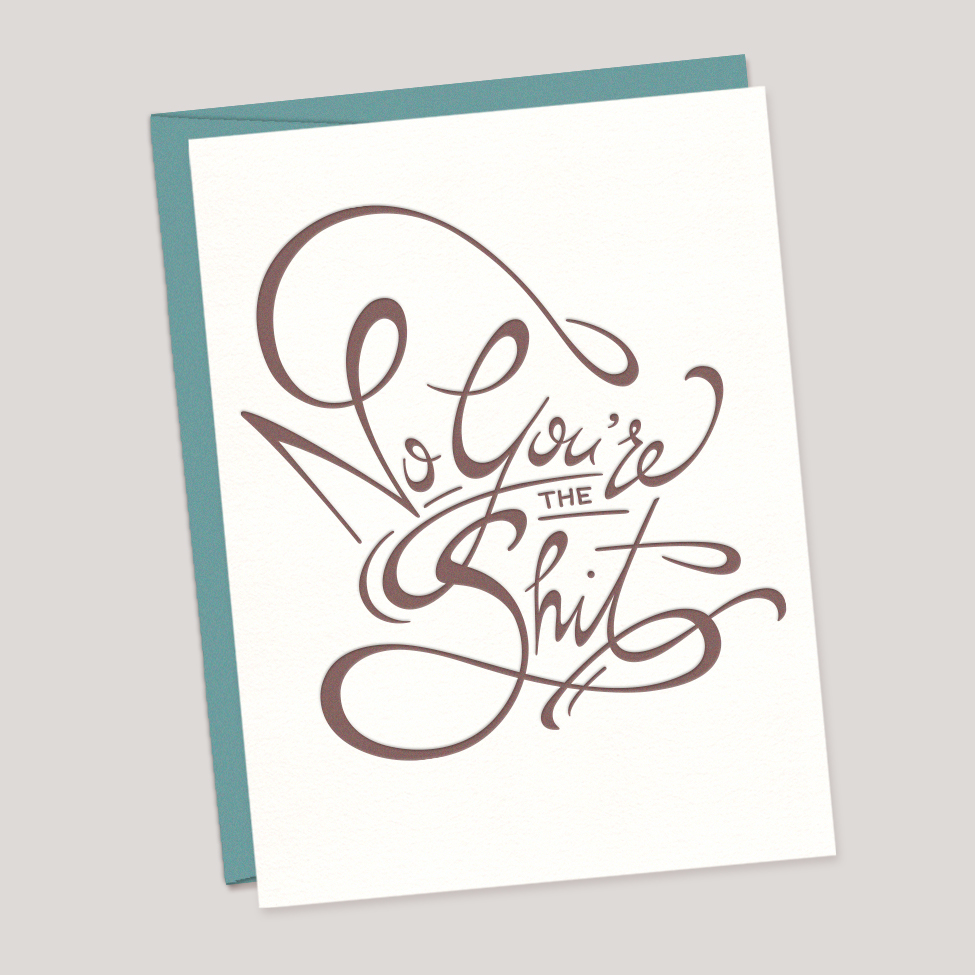 You're the Shit Card
You're the shit. No, you are! We could argue this all day.
This hand lettered, A2-sized, letterpress greeting card is printed on a small but mighty antique printing press, using Cranes Lettra 100% cotton paper. It comes with a French Paper speckletone kraft envelope. Each piece is printed by hand – colour, impression and registration may vary slightly from print to print. Blank inside.
*FOR LOCAL CALGARY PICKUP: USE PROMO CODE "YYCPICKUP" TO REMOVE SHIPPING CHARGES